Dependable Commercial HVAC Services
You want commercial HVAC services that cover all of your needs, and we can deliver. We can repair, upgrade, retrofit, install, replace, and maintain equipment like yours. From office buildings and warehouses to manufacturing complexes, our technicians will know how to address your concerns. We can take care of older systems as well as new heating and cooling technologies. Our services include indoor air quality testing, duct cleaning, and gas boiler installations.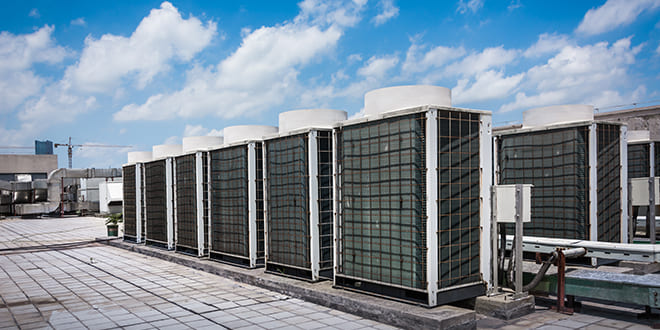 Our Technicians Can Install:
Chillers
Exhaust and supply fans
Rooftop units
Split systems
& More!
Why choose DUNRITE HVAC SERVICES
Commercial HVAC services should always be completed by qualified technicians. Our team is fully trained and experienced to work with all kinds of commercial heating and cooling equipment. We know you'll appreciate our technical expertise and attention to detail. Dunrite HVAC services and installs equipment for commercial businesses located throughout Louisville and the surrounding areas. Give us a call today to find out how we can help you.
Through an even balance of creativity and knowledge, DUNRITE HVAC SERVICES, delivers insightful and cost-effective HVAC solutions to residential and commercial construction projects in all over the DFW Area. Throughout the process, we work with you to eliminate concerns and facilitate smooth completion. Our licensed team of specialists provide the options and recommendations you need to make informed choices. At DUNRITE, our goal is to make sure you don't hear or see the results of our hard work, but feel the difference of superior comfort every single day.
HVAC design is an essential factor in long term enjoyment, productivity, and cost of your living or working space. Through proper sizing and installation of quality products, DUNRITE HVAC SERVICES ensures reliable and efficient management of temperature, humidity, and air quality. Our specialists bring years of experience, factory training, and state-of-the-art technology to every project, delivering timely completion and superior value for your investment. Whether you are building or adding on to your dream home or commercial space, the skilled specialists from Dunrite work with you through every stage of the process, meeting your goals for cost and performance. Our unwavering professionalism and attention to detail protects your best interests during and after construction.
What DUNRITE Can Do for You
The Team of professionals at Dunrite have dedicated themselves to being industry experts in the field of heating and air conditioning products and services. We are familiar with all heating and cooling equipment makes and models, as well as indoor air quality solutions. At Dunrite HVAC Services, our ultimate goal is to provide you with the best home comfort system available, and keep it running reliably and efficiently for years to come.