DUNRITE HVAC Services
We've grown a lot since we opened our doors in McKinney back in 2001. Today we are staffed with 14 employees and run a fleet of seven trucks. Our skilled technicians are able to meet your comfort needs – every season of the year. You have OUR assurance that you will receive highest quality products and most dependable service whenever you need us. From recommending the right system to arranging convenient financing we are here to meet your home comfort needs.
Our Mission
To become the leading provider of heating and air conditioning products and services. To provide all customers with the highest quality of service by trained personnel. To not only earn your business, but also your friendship by understanding your needs and concerns and meeting those needs.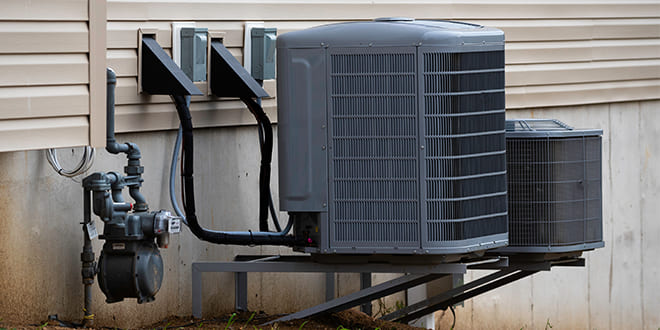 Heating & Cooling Products
Our energy efficient, residential systems create the best air possible for your home. Whether you need a new air conditioner, heat pump or furnace, a Trane system can help you take control of your home's indoor temperature. Add a filter or humidifier to create the cleanest, healthiest air for you and your family.
Air Conditioners
Our Trane air conditioners work more efficiently and quieter to keep you cool and comfortable all year long. Take your home comfort to the next level with variable speed technology that allows our air conditioners to intuitively adjust to your heating and cooling needs. Discover Trane's most efficient and quietest air conditioners, guaranteed to keep you cool while saving you money and energy.
Air Handlers
Our variable speed motors help homeowners evenly cool and heat every corner of your home with cleaner, more comfortable air. Every Trane HVAC air handling unit (AHU) can be paired with an air conditioner, furnace or heat pump to efficiently circulate cool or warm air throughout your house during every season.
Furnaces
Trane furnaces are uniquely designed with efficiency and precise temperature control in mind. With one-stage, two-stage and modulating furnaces – there's a perfect furnace for every home. Trane furnaces are reliable, quiet and guaranteed to make those cold winter months a little more enjoyable.
Thermostats and Controls
Manage your thermostat, heating and cooling, and much more using your smart devices, wherever you are. Thermostats and controls can manage your energy use, adjust the indoor temperature, turn lights on and off, and check your security cameras. They're more than just digital thermostats – they're the central hub for your home.
What DUNRITE Can Do for You
The Team of professionals at Dunrite have dedicated themselves to being industry experts in the field of heating and air conditioning products and services. We are familiar with all heating and cooling equipment makes and models, as well as indoor air quality solutions. At Dunrite HVAC Services, our ultimate goal is to provide you with the best home comfort system available, and keep it running reliably and efficiently for years to come.