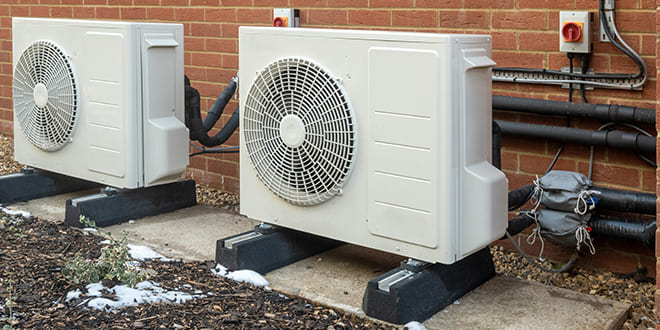 Allen Air Conditioning and Heating is more than just a service; it's a commitment to comfort and safety. Residents of Allen recognize the indispensable role of their air conditioning units and heating in crafting a sanctuary within their homes. With the city's diverse climate, spanning the sharp cold of winter to the intense summer heat, efficient HVAC systems are essential.
Our mission remains steadfast: to deliver exceptional Air Conditioning and Heating Services. A well-maintained system isn't just a mark of luxury—it's a foundational necessity. Without its regular upkeep and repair, homeowners encounter various issues, from basic discomfort to significant health hazards.
Local Heating Services and Cooling Systems in Allen, TX
During the sweltering summer months, Allen witnesses intense heat, making a robust air conditioning system not just a luxury but a lifesaver. Without it, residents are exposed to relentless temperatures, emphasizing the necessity of a well-maintained cooling and heating air conditioning system.
Conversely, winter in Allen brings its own set of challenges. As temperatures drop, the reliance on heating systems increases. An ineffective heater doesn't just make for an uncomfortable home, but it also poses potential health risks, especially when the cold truly sets in.
Residential and Commercial HVAC Systems for Allen Customers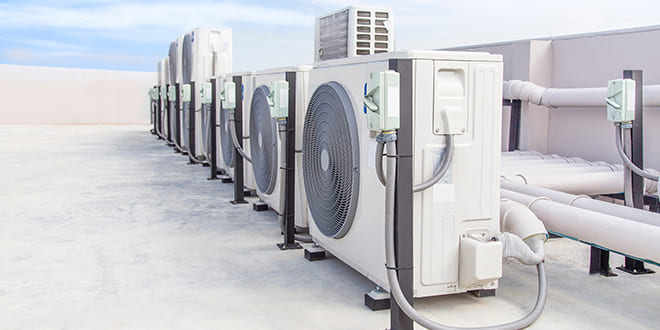 Air conditioners, like all machines, can falter. Common issues include refrigerant leaks, sensor problems, or drainage complications. But don't worry, we are here to help you. Our certified technicians have seen it all and can address any issue your unit might be experiencing.
Also, we have high-quality heating and cooling products to offer you the best solution, for any residential or commercial emergency. Remember, addressing your heating maintenance issues sooner rather than later is always better, as prolonged problems can lead to more significant system breakdowns.
Air Conditioner Maintenance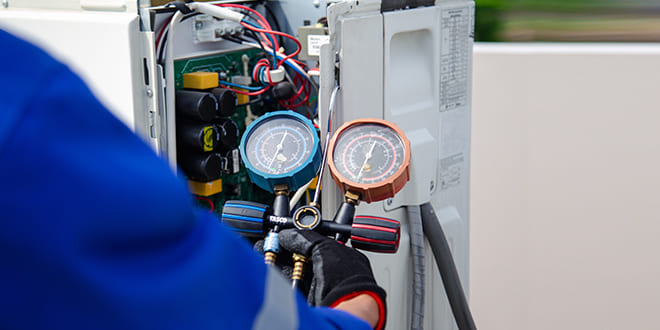 Proper air conditioner maintenance isn't just about ensuring it cools efficiently. Regular maintenance ensures that your system operates at its most efficient, saving on energy costs. It also extends the lifespan of the air conditioning unit itself, preventing premature breakdowns.
Over time, dust and debris can accumulate inside your unit, reducing its efficiency. Our routine maintenance checks ensure these are cleaned out and potential issues and repairs are spotted before they become significant problems.
Signs that the HVAC unit needs maintenance:
Unusual Noises: If your system starts making strange or loud noises, it might indicate a malfunction or loose part.
Reduced Airflow: A noticeable decrease in airflow can suggest blockages or a failing motor in the entire HVAC unit.
Inconsistent Temperatures: If some rooms are cooler or warmer than others or if the unit doesn't maintain the set temperature.
Increased Energy Bills: A sudden spike in your energy bill might mean the system is working harder due to inefficiencies.
Bad Odors: Musty or burning smells can indicate mold, burned-out parts, or other issues.
Excessive Dust: If there's more dust around your home, it might indicate dirty filters or issues in the ductwork. This means an air duct cleaning will be necessary.
Frequent Cycles: If the system frequently turns on and off, it might be struggling to maintain the desired temperature.
Water Leaks: Puddles or moisture around the ac units can indicate a leak or improper drainage.
Advanced HVAC Units for Heating and Cooling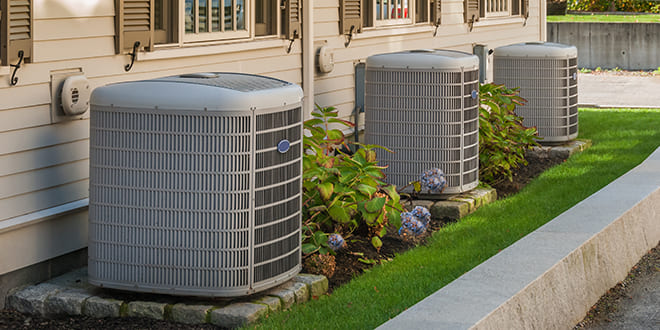 Selecting the right of HVAC equipment and products plays a crucial role in the quest for a perfect indoor environment. Trane's offerings stand out, combining advanced technology and energy efficiency to create the best air for your home.
Air Conditioners:
Trane air conditioners are not just cooling machines but precision instruments designed for efficiency. Experience tranquility with our equipment that operates quietly, ensuring uninterrupted peace. Our air conditioners smartly adjust to your heating and cooling needs with variable speed technology, offering optimal efficiency. Dive deeper into Trane's collection and discover our most most energy efficient and quiet air conditioners, designed to guarantee your comfort while ensuring energy savings.
Air Handlers:
Uniform temperature distribution is every homeowner's dream, and with Trane's air handlers, it's a reality. Fitted with variable speed motors, each new AC unit guarantees even heating and cooling throughout your space, ensuring every corner feels just right. Paired with an air conditioner, furnace, or heat pump, Trane's HVAC air handling units are your best bet for consistent comfort throughout the year.
Gas Furnaces:
Gone are the days of dreading the cold. Trane furnaces are tailored for precision, ensuring accurate temperature control. With offerings ranging from one-stage and two-stage to modulating furnaces, there's a perfect fit for every home. Trust Trane's reliability and quiet operation to make those winter months enjoyable.
Thermostats and Controls: Your Home, Smartly Managed
The future of home management is here. With Trane's thermostats and controls, manage everything from heating and cooling to lights and security from the palm of your hand, no matter where you are. These aren't just thermostats; they're the next-gen control hub for your modern home.
Air Purifier REME HALO®
At the heart of our mission is the commitment to provide unparalleled indoor air solutions for our clients. That's why we're thrilled to offer the REME HALO® system, a standout product in air purification.
Commencing in March 2020, and under the meticulous oversight of Dr. James Marsden, REME HALO® underwent rigorous testing against the challenging SARS-CoV-2 virus. The results were remarkable. In simulated air-conditioned spaces, this product showcased a striking ability to counteract the virus, reducing its presence by 99.9%.
The present times underscore the significance of superior indoor air quality. By offering REME HALO®, we reinforce our commitment to ensuring safer, healthier spaces. Regardless of the environment – be it homes, offices, or public spaces – this system actively works to neutralize airborne threats, ensuring a breathable and safer atmosphere for all inside.
Dun-Rite Give You The Best HVAC Experience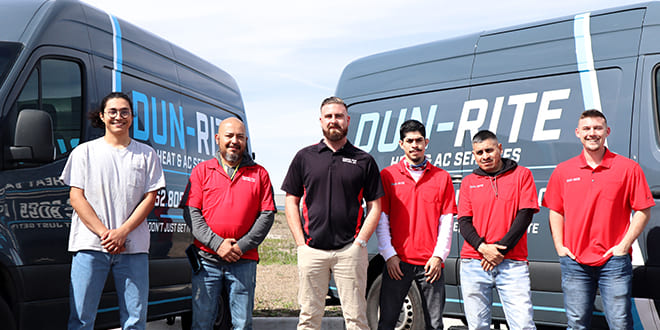 At Dun-Rite HVAC Services, we don't just offer services – we offer peace of mind. Our team of trained technicians has the knowledge, experience, and tools to handle any serious HVAC installation challenge.
For the Allen in North Texas residents, this means you have a dedicated team ready to ensure your home is comfortable, safe, and efficient. So, why wait for a problem to arise? Contact us TODAY and let the best hvac technicians in the business handle all your HVAC needs.
Besides our support on any problem your heating or cooling system may be experiencing, we offer a Preventive Maintenance Plan, which is a tailor-made program suited for businesses of all scales. Do you want to know what's on the package?
Scheduled Check-ups
Budget-Friendly Plans
Priority Service
Exclusive Discounts
Efficiency Equals Savings
Longer Equipment Lifespan
Choose Dun-Rite, where quality meets care, ensuring you get the maximum from your HVAC system at a reasonable price and getting customer satisfaction. You are just one call away from the best HVAC solution on Earth. Call NOW!
FAQ's about Air Conditioning and Heating in Allen