Dallas is a city renowned for its intense Texas heat. As temperatures regularly soar past the 100°F threshold, the importance of a functional air conditioning system becomes glaringly apparent. For residents, Dallas air conditioner repair isn't just about ensuring comfort but getting an essential service to safeguard health and well-being.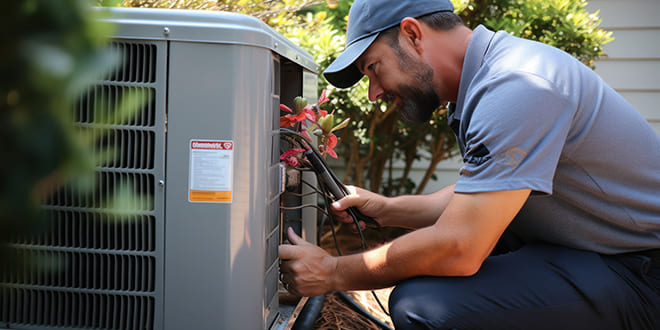 Picture those relentless sunny days without the solace of your AC's cool embrace. In such unforgiving climates, timely maintenance and repairs of your air conditioning system are crucial. And when it comes to air conditioning repair, you want a service that understands the stakes.
Best AC Repair in Dallas, Texas
When it's time for a repair, you don't just want any service; you want the best air conditioning repair service. Here, we pride ourselves on offering a meticulous, step-by-step AC service that ensures your air conditioning equipment is in top shape. So, how does our process stand out in the vast Dallas area?
Step-by-Step AC Repair Process:
Initial Assessment: Before diving into repairs, our technicians thoroughly examine your air conditioner. We assess its current condition, identifying any evident issues and potential future problems.
Diagnosis: After the initial check-up, we'll provide a precise diagnosis. Whether it's a minor hiccup in the air ducts or a significant system fault, we ensure you fully understand the problem and our proposed solution.
Transparent Quotation: No hidden fees or surprise costs. We offer a transparent quotation detailing the work's scope and associated costs. You'll be fully informed whether it's a simple AC service or the need for a new system.
Efficient Repairs: With your green signal, our team delves into the repair. We address issues efficiently using state-of-the-art tools and equipment, ensuring your air conditioning equipment runs smoothly and effectively.
System Testing: After making the necessary repairs, we don't just pack up and leave. We run comprehensive tests on your air conditioner to ensure it functions optimally. This includes checking air flow, temperature consistency, and more.
Air Duct Inspection: Air ducts are pivotal in your HVAC service. We inspect them for blockages, leaks, or inefficiencies and provide necessary solutions to guarantee airflow and quality.
Recommendations and Advice: Based on our assessment and the work done, we'll offer you tips and recommendations to extend the lifespan of your system and maintain its efficiency. This could range from scheduled maintenance advice to suggestions for future upgrades if your system is nearing the end of its lifecycle.
Follow-Up Services: We're committed to the Dallas area and its residents. Post-repair, we're always available for any queries, further checks, or additional services you might need.
Air Conditioning Repair In Dallas, TX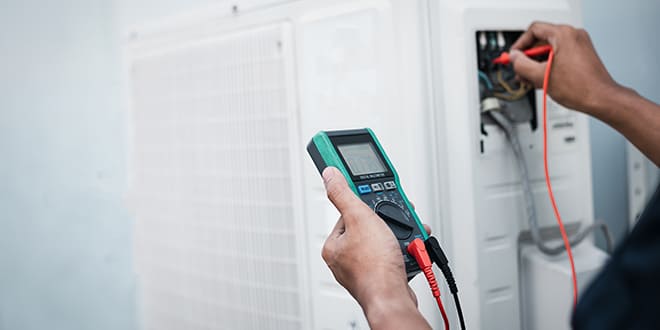 In Dallas, the value of a well-functioning AC unit can't be overstated. Ensuring your HVAC system operates optimally is vital with temperatures that make even the hardiest folks sweat. But when problems arise, it's not just about finding a quick fix. It's about finding the right ac repair service to do the job correctly.
Not all repair services are created equal, and understanding the importance of a professional touch, especially from a licensed HVAC contractor, can make all the difference. Here are the most important reasons to get professional repair service:
Expertise and Knowledge: An HVAC contractor possesses the necessary training and expertise to diagnose complex issues within your AC unit. They're up-to-date with the latest technologies and can provide efficient and long-lasting solutions.
Safety First: Handling an HVAC unit without proper knowledge can be hazardous. Professional technicians know how to manage risks, ensuring that repairs are done safely without compromising the system or your home.
Guaranteed Work: Professional ac repairs often come with warranties or guarantees. This provides homeowners peace of mind, knowing that the service will address issues without additional costs if issues persist.
Emergency Services: Waiting isn't an option when your AC system breaks down in the peak of Dallas heat. Many professional services offer emergency air conditioning repair, ensuring you're not left in the sweltering heat for long.
Long-Term Savings: While hiring a professional might seem more expensive upfront, in the long run, ensuring your cooling system is properly repaired and maintained can lead to significant savings. Proper repairs mean fewer breakdowns, longer unit lifespan, and better energy efficiency.
Comprehensive Assessment: HVAC professionals do more than fix the immediate problem. They thoroughly assess your entire HVAC system, spotting potential issues before they become significant problems.
Services For HVAC Systems
As a leading HVAC company in the area, we're not just about fixing things—we're about ensuring every home and business has a system functioning properly, efficiently, and safely. Our range of services, delivered by expert technicians, ensures that you're at home or work enveloped in cool comfort.
Residential Services
At the heart of every home is the desire for a comfortable environment, and our residential services are crafted with that in mind. Our team excels in the seamless installation of new HVAC units, precisely tailoring each system to fit your home's unique needs and dimensions.
But our dedication doesn't stop at installations. Our expert technicians are adept at restoring your system to its prime condition when faced with HVAC challenges, from minor glitches to more substantial breakdowns.
Heating & Cooling Products
Air Conditioners
Air Handlers
Furnaces
Thermostats and Controls
Commercial Services
Our team specializes in installing HVAC units explicitly designed to meet the needs of commercial environments, ensuring optimal airflow and a consistent, comfortable temperature for everyone within the space.
But in the world of business, time is money. Understanding this, when HVAC issues arise, our focus is not only on the quality of the repair but on efficiency and speed. The last thing a business needs is prolonged downtime due to HVAC disruptions. Our swift and adept repair assistance ensures minimal disruptions, allowing your commercial space to remain a hub of productivity and comfort.
Preventive Maintenance:
Our preventive maintenance service operates on the principle that timely intervention can stave off significant issues. Regular checks form the backbone of this service, meticulously examining every nook and cranny of your system to ensure everything is functioning as it should.
But as with anything, HVAC systems aren't immune to the wear and tear of time. Dust and debris build-up and potential recalibrations can hinder its performance. This is where our team provides thorough cleaning and tune-ups that rejuvenate your system to its optimal state.
Furthermore, our commitment to your long-term comfort and efficiency means we don't just look at the present. We offer expert recommendations, advising on potential upgrades or replacements tailored to future-proof your system, ensuring you get the most out of your HVAC investment.
We Are The Go-To Solution For Your Cooling Needs In Dallas, TX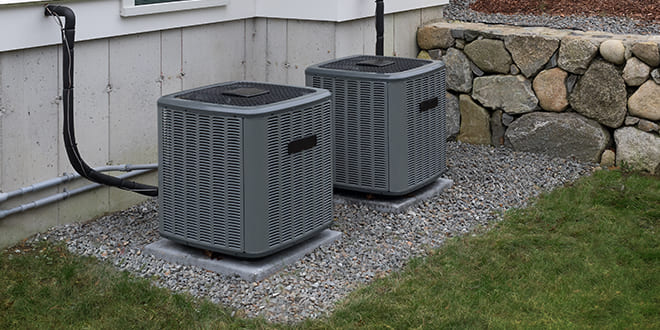 When the Dallas heat waves strike, Dun-Rite HVAC Services doesn't just provide cooling solutions; we bring an oasis of comfort straight to your doorstep. Our unbeatable combination of expertise and the best customer service in town has set the gold standard in the HVAC industry.
Whether you're seeking state-of-the-art cooling or efficient heating systems, our unwavering customer satisfaction commitment ensures you get the best. So why settle for the rest when you can have the best? Choose Dun-Rite HVAC Services and experience the difference.
Remember, when it comes to your comfort, we don't just do it right—we do it Dun-Rite! Reach out now, and let us redefine comfort for you!