Our maintenance contract includes a 17 point check for the heating season and a 17 point check for the cooling season.
In order to stop a major problem from occurring in your home join the preventive maintenance program offered by DUNRITE HVAC SERVICES. Paying for preventive maintenance may seem like a waste but in the long run, it pays off big. HVAC systems are cleaned properly and checked for any faulty parts prior to seasonal changes. Whole house plumbing systems are inspected for leaks and blockages and electrical systems are checked for shortages. Insulation is inspected to make sure there are no leaks to interfere with the proper functionality of your HVAC system to efficiently heat or cool your home. Our goal is to help you save money and avoid hassle later on. Make sure your home keeps you safe and comfortable with a preventive maintenance plan with DUNRITE HVAC SERVICES.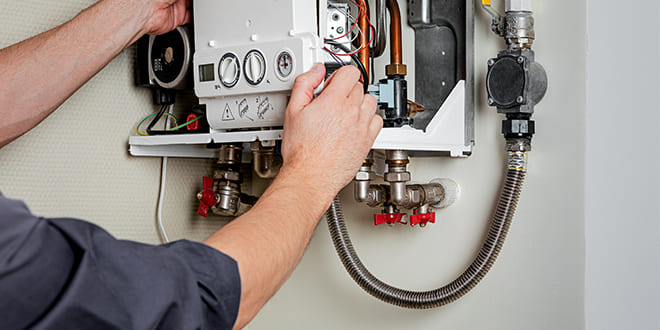 Preventive Maintenance Saves Money
Did you know that regular preventive maintenance of your air conditioning and heating system can save you money on your energy bills every month, extend the lifetime of your equipment, help you avoid costly repairs, and improve your indoor comfort? It's true—regular preventive maintenance is the key to getting the most from your air conditioning and heating system.
At Dunrite HVAC, we offer custom air conditioner maintenance programs tailored to your business' needs. Whether you have a single building, several buildings, or facilities spread all across town, we have the experience and resources to handle all of your commercial AC maintenance needs.
Benefits of a Maintenance Plan:
Regularly scheduled maintenance visits throughout the year
Affordable maintenance plans to fit your budget
Priority service
Discounts on repairs, services, and new equipment purchases
Lower energy bills due to a well maintained, efficient air conditioner
Extended equipment life
And so much more…
CLICK HERE TO DOWNLOAD OUR MAINTENANCE AGREEMENT
What DUNRITE Can Do for You
The Team of professionals at Dunrite have dedicated themselves to being industry experts in the field of heating and air conditioning products and services. We are familiar with all heating and cooling equipment makes and models, as well as indoor air quality solutions. At Dunrite HVAC Services, our ultimate goal is to provide you with the best home comfort system available, and keep it running reliably and efficiently for years to come.