Dun-Rite HVAC Services stands out as the leading provider of air duct cleaning services in McKinney, TX, delivering unparalleled expertise right to your doorstep. Ensuring the purity of the air you breathe at home, our air duct cleaning McKinney, TX team is dedicated to enhancing your living environment.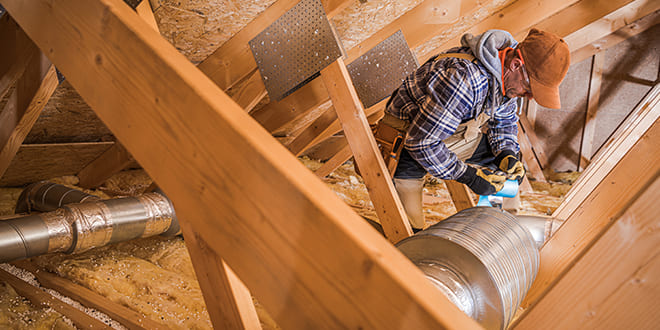 Our commitment extends beyond mere air duct cleaning; we encompass a full range of HVAC services, including heating services, air conditioner maintenance, and comprehensive care for your HVAC system. Recognized for our affordable pricing and exceptional customer support, our clients in McKinney and beyond trust us implicitly with their heating systems and air conditioning units, knowing we deliver nothing but the best.
Why choose Dun-Rite HVAC Services? Because we understand that the heating system, air ducts, and air conditioning components in your home play a critical role in maintaining a comfortable and safe living space. That's why we focus on providing meticulous air duct cleaning, dryer vent cleaning, and a full suite of HVAC services tailored to your specific needs. Our reputation in McKinney heating and air services is built on a foundation of trust, quality, and customer satisfaction.
Your Top Rated Air Duct Cleaning Specialists
For those in McKinney looking for top-tier air duct cleaning and HVAC maintenance, Dun-Rite HVAC Services is your best partner in the field. We take pride in delivering services that are not just done but done right—guaranteeing that your home's air quality and comfort are maintained to the highest standard.
Are you noticing signs of dust accumulation or facing pest issues in your ductwork? Dun-Rite HVAC Services is adept at addressing these concerns, ensuring that your air ducts are not only clean but also free from any unwanted intruders. A clean air duct system is essential in preventing allergens from circulating in your home safeguarding your family from asthma and other respiratory conditions that can arise from unclean HVAC systems.
Top-Notch McKinney Air Duct Cleaning Services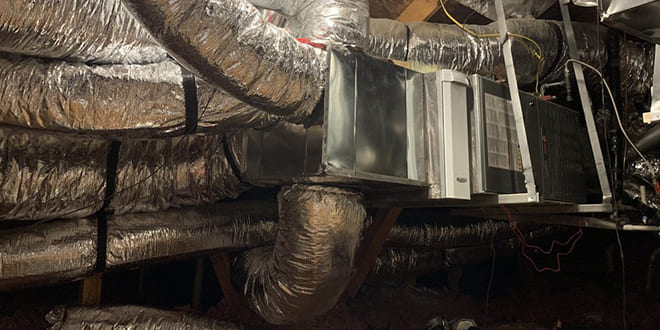 At Dun-Rite HVAC Services, we're committed to elevating the air quality within your home through our expert air duct cleaning services in McKinney, TX. Our skilled technicians utilize environmentally friendly methods to meticulously remove the build-up of dust and debris from your air ducts, promoting a healthier atmosphere for you and your loved ones.
Investing in routine air duct cleaning is not just about cleanliness; it's about ensuring the air circulating through your home is free of harmful contaminants. Dirt, mold, and bacteria that linger in unclean air ducts can be detrimental, especially when stirred up and distributed by your home's HVAC equipment. This can be a genuine concern for those with allergies, as these airborne irritants can exacerbate symptoms, making our services a wise choice for those seeking to create a safer, more comfortable living environment.
In addition to our duct cleaning services, we specialize in dryer vent cleaning. Much like air ducts, dryer vents can become clogged with lint and other materials, posing not only a health risk but a significant fire hazard. Dun-Rite HVAC Services offers comprehensive dryer vent cleaning services to ensure your vents are clear and functioning efficiently.
Serving the McKinney area and extending to Allen air conditioning and heating needs, our team is equipped with the knowledge and tools to ensure that every aspect of your HVAC system runs smoothly. When it comes to maintaining the safety and comfort of your home, our cleaning services are an invaluable investment.
Best Local Air Duct Cleaning In Mckinney
When it comes to the best local duct cleaning services in McKinney, TX, Dun-Rite HVAC Services is the company that residents trust. We offer a comprehensive duct cleaning process tailored to improve your home's air quality, potentially reducing allergies and keeping your living space clear of airborne debris. Our meticulous approach ensures that every inch of your ductwork is attended to with the utmost care.
In-Depth Assessment: Our process kicks off with a meticulous inspection of your AC repair and ductwork needs. We identify key problem areas, ensuring our cleaning efforts are as effective and efficient as possible.
Preparing Your System: Utilizing state-of-the-art equipment, we prepare your HVAC unit for cleaning by sealing off registers and creating negative pressure. This modern approach is critical for preventing cross-contamination and keeping debris contained.
Dislodging Dirt and Debris: Our technicians use specialized tools to agitate and dislodge dirt and debris from your ducts. This step is vital for breaking free of any particulate matter that may be contributing to poor air quality and allergy repercussions.
Extraction of Contaminants: With all the debris loose, we move on to the heart of our duct cleaning service—removing dirt, dust, and allergens. Our high-powered vacuum systems ensure these irritants are fully extracted from your home's ducts.
Comprehensive HVAC System Assessment: After ensuring that your ducts are spotless, our specialists conduct a thorough evaluation of your HVAC setup. We're dedicated to verifying that your system functions flawlessly in every aspect. If we identify any performance issues, we'll provide expert recommendations for the necessary AC repair McKinney Texas, to guarantee your HVAC system is running efficiently.
Cleaning Recap and Advice: We walk you through the work completed and provide advice on maintaining a cleaner duct system going forward. This final touch helps you understand how to keep your air quality high and manage allergy symptoms effectively.
Dun-Rite HVAC Services takes pride in delivering a meticulous duct cleaning service that enhances your home's environment. With our dedicated approach and use of the latest techniques, we're committed to offering the finest HVAC and dryer vent cleaning assistance that McKinney residents deserve.
Get The Best Air Duct Service In Mckinney, Texas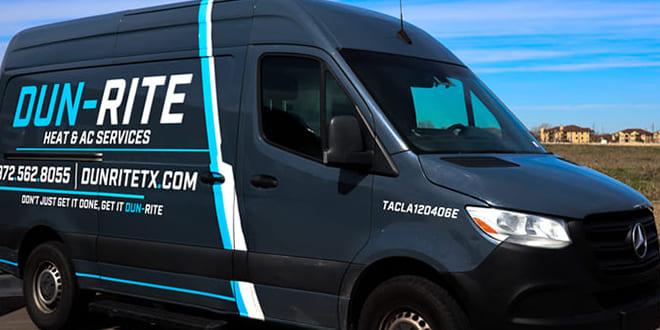 Dun-Rite HVAC Services prides itself on offering top-tier air duct cleaning to the McKinney community, a service that's crucial for both the efficiency of HVAC systems and the well-being of residents. Our commitment to maintaining the integrity of your home's ventilation is demonstrated through our meticulous repair processes, ensuring that each duct system operates at peak performance.
Our reputation for the best air duct cleaning in McKinney stems from our dedication to excellence and the detailed care we provide. From initial inspection to finalizing the air ducts cleaned, we ensure every step is executed with the utmost precision. When it comes to air duct repair, our skilled technicians are equipped to address and rectify any issues, guaranteeing the longevity and effectiveness of your HVAC units.
For the residents of McKinney, TX, who prioritize their home's airflow quality, Dun-Rite HVAC Services offers a reliable and superior choice. We don't just care for your cleaning air duct needs; we ensure they are restored to their best condition, providing you with peace of mind and healthier air to breathe.
Breathe easy and live comfortably in McKinney, TX, with Dun-Rite HVAC Services—where your air stays pure and your systems run smoothly. Don't let another day go by with anything less than the best for your home's air quality. Get your air ducts cleaned and repaired by the experts who do it right the first time, every time. Call us now and join the ranks of satisfied residents who've taken a step towards a fresher, cleaner home.