When the scorching heat hits, prompt and efficient air conditioning repair Allen TX, is essential, and that's where Dun-Rite HVAC Services excels. We are at the forefront, ensuring that your air conditioner and HVAC systems are running smoothly. For residents seeking dependable air conditioning system service, our team is equipped to deliver top-notch maintenance and repair.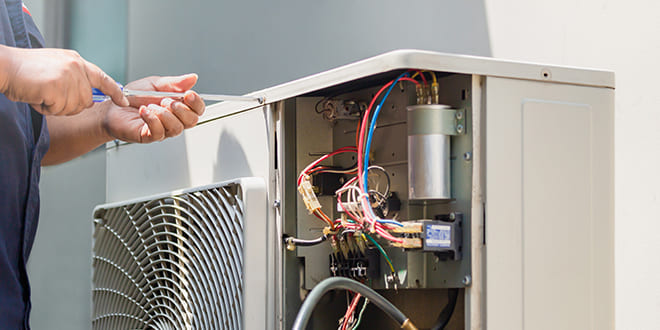 At Dun-Rite, we're dedicated to your comfort, ensuring that Allen air conditioning and heating needs are met with the highest standards. Our skilled technicians come with a deep understanding of all HVAC models and brands, and they bring this expertise to your doorstep with every service call. 
For the ultimate in air conditioning and heating system care, turn to Dun-Rite HVAC Services. We are your first call for comprehensive ac repairs in Allen, TX. Our expert HVAC technicians are the trusted choice for homeowners throughout Allen, Texas, ready to tackle any service issue with professionalism and high-quality workmanship. 
Our Local Air Conditioning Repair Service For Allen
Dun-Rite HVAC Services, your trusted local experts in air conditioning repair and McKinney heating and air solutions, are dedicated to ensuring the comfort of your home in Allen. We specialize in various services, from emergency repairs to routine maintenance, ensuring that your air conditioners and HVAC systems function optimally to maintain superior indoor air quality.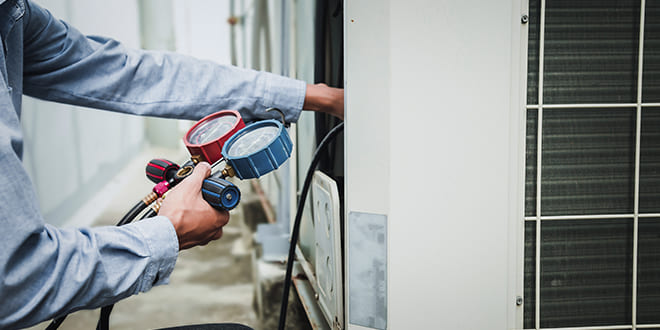 AC Unit Inspection
Each service begins with a detailed AC unit inspection, where our skilled technicians scrutinize every aspect of your air conditioning unit and HVAC system. This includes a comprehensive examination of air ducts, verification of coolant levels, and electrical component checks, laying the groundwork for pinpointing issues and providing effective repairs or maintenance. 
Air Conditioning Repairs
Facing disruptions in your system, Dun-Rite HVAC Services swiftly steps in with top-notch air conditioning repairs. Our expertise extends to many issues, ensuring your HVAC system, a critical component of McKinney heating and air technology, receives the best care to return to peak performance as quickly as possible. 
Air Conditioner Replacement
When repairs are not sufficient, our team is ready with replacement services that marry efficiency with the latest in air conditioning technology. We guide you in choosing the best air conditioning unit that fits your specific needs, considering all aspects of McKinney heating and air standards for energy efficiency and comfort. 
AC Unit Maintenance
Proactive AC device maintenance is the key to long-lasting performance and maintaining the quality of your indoor air. We perform essential maintenance tasks, including filter changes and air duct cleaning, to ensure that your HVAC system—integral to McKinney heating and air quality—is in optimal condition, preventing future problems and ensuring consistent operation. 
With Dun-Rite HVAC Services, you're choosing a leader in local McKinney heating and air services, providing you with the assurance of a comfortable, well-maintained home environment throughout the year. 
Your 24-Hour Air System Repairs Service For Allen, TX
When the relentless Texas sun overpowers your air conditioning systems, leaving you in uncomfortable heat, Dun-Rite HVAC Services offers a lifeline with our 24-hour AC repair service. You don't have to endure the sweltering Allen heat with a broken HVAC unit; we are here to ensure that your air conditioning units are functioning perfectly, any time of day or night.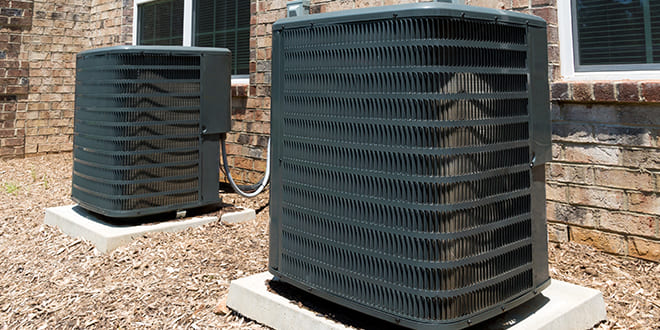 In the fierce heat of Texas, your HVAC equipment might be pushed to its limits, which can precipitate unexpected breakdowns. These are not just inconvenient, but in the peak of summer, they can be downright distressing. Dun-Rite HVAC Services stands ready to dispatch highly skilled technicians who specialize in every facet of AC repair, ensuring your system is handled with expert care. 
Our team of seasoned technicians is trained to address and repair any issue across all brands of air conditioning devices, reaffirming our commitment to your comfort. Allen's residents and business owners trust us, confident that their heating and air conditioning needs are in reliable hands, leading to longer-lasting and more efficient AC device performance. 
Advantages of a Suitable Residential HVAC System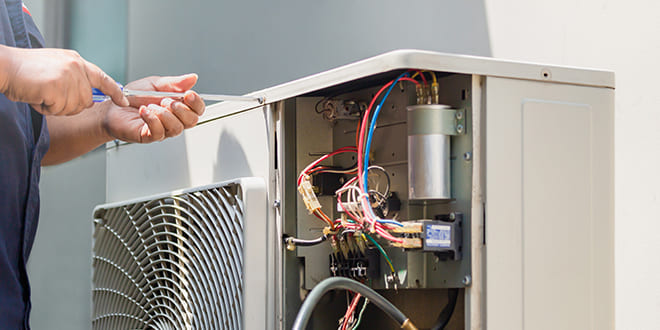 Selecting the right HVAC system for your home is more than a matter of comfort; it's a choice that impacts daily living, energy consumption, and overall home enjoyment. Here's why investing in a suitable residential HVAC system is advantageous: 
Improved Indoor Air:

A proper AC system does more than regulate temperature; it ensures cleaner air circulates throughout your property. With advanced filtration and regulated humidity levels, modern systems can reduce pollutants and allergens in your home's air.

 

Energy Efficiency:

New systems are designed with energy efficiency at their core. This means they use less energy to heat and cool your home, lowering utility bills. Energy-efficient AC units often have high SEER ratings, indicating eco-friendliness and cost-effectiveness.

 

Enhanced Comfort Control:

Suitable HVAC systems provide consistent temperature throughout your home, eliminating hot or cold spots. This constant climate control ensures every room in your home is as comfortable as the next.

 

Longevity and Reliability:

Investing in a new system can offer you peace of mind regarding durability. With regular HVAC tune-ups by certified HVAC professionals, these systems are less likely to break down and can last many years, providing reliable service over time.

 

Higher Property Value:

Homes with modern, energy-efficient HVAC systems often enjoy a higher market value. Buyers appreciate the benefits of a high-quality AC system, making it a worthwhile investment if you plan to sell in the future.

 

Advanced Features and Convenience:

Many new systems come with smart features that allow for remote control and monitoring, adding a layer of convenience and customization to your home's climate.

 

Professional Assurance:

Working with HVAC professionals for your system installation and maintenance means expert advice and skilled workmanship, ensuring your system runs optimally.

 
We Are The GO-TO Air Conditioning System Repair Solution in Allen
In the thick of Allen's heat, a well-functioning air conditioning system isn't a luxury—it's a necessity. At Dun-Rite HVAC Services, we specialize in swift, reliable air conditioning services that ensure your home remains the comfortable retreat you deserve. Our certified HVAC technicians are at the forefront of heating and cooling solutions, offering everything from emergency repairs to regular maintenance.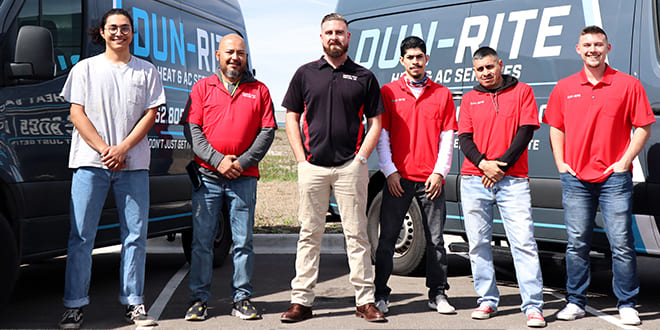 We believe in preventing problems before they start with HVAC tune-ups and thorough cleanings, steering clear of costly repairs down the line. Our commitment to your comfort is unwavering, and with our annual maintenance schedules, your system will battle the sweltering heat effortlessly, year after year. 
Don't let the heat disrupt your comfort. Reach out to Dun-Rite HVAC Services for dependable, efficient, and expert care for your air conditioning system. We're here for you around the clock, ensuring that cool relief is just a call away. Contact us TODAY!